Electrical Lighting
Great Lighting Starts With Great Design
At A & H Electricians, we pride ourselves on delivering exceptional lighting services for all of your needs. Our lighting designers understand how important lighting can be from both a functional and safety standpoint, as well as its ability to showcase a business or product and create an element of ambiance. From lighting for kitchen and bathroom remodels to outdoor parking lots and restaurant interiors, our experts specialize in both commercial and residential lighting.
Our electricians have built our stellar reputation by delivering affordable, high-quality lighting, all while minimizing disruptions to your home or business.
New Jersey's #1 Lighting Service



Check Out Our 60+ 5-Star Reviews
on BBB, Angie's List, Google, & Facebook

Residential and Commercial Lighting
Residential Lighting Service
Interior Lighting
We specialize in kitchen lighting, bathroom lighting and everything in between. Our experts are well versed in both lighting installation and repair for an expansive array of lighting features and technologies. We'll work with your existing lighting design or customize a brand new one to bring your vision for your home to life. Here are some of the indoor lighting services we provide:
Designing Lighting Layout
Installing Recessed Lighting
Installing LED Lighting
Installing Ceiling Fan and Light Fixtures
Wiring Light Switch
Wiring 3 Way Switches
Lighting Repairs
and more...
Exterior Lighting
Exterior lighting solutions that are functional, provide safety and are aesthetically pleasing as our specialty. Once we understand your individual needs, our lighting designer will design install the perfect outdoor lighting to compliment your property. From your walkway and patio to your driveway and garage, we're dedicated to bringing your vision to life, while providing safety and functionality. Here are some of the exterior lighting services we provide:
Outdoor LED Lighting Installation
Recessed Lighting Installation
Installing Light Switch
Installing Outdoor Fans
Wiring Lights
Lighting Repair
and more...
Commercial Lighting Services
You can not underestimate the importance high quality lighting has on the success and the perception of a business. From creating an engaging atmosphere to sell your products and service to protecting the safety of your customers and employees, high quality lighting design is essential. At A&H, our experience lighting designers make your business our business. We take the time to understand your lighting requirements and design a lighting plan to make your business a success.
Exterior Lighting
In terms of function, safety and aesthetics, commercial outdoor lighting is an important part of your property from lighting the parking lot to your company's signage to its entrance way. Our lighting designers understand that the public's perception of your business at night is often a critical factor to its success and plan the appropriate lighting to help your company prosper.
Interior Lighting
From worker productivity to selling your products and services, commercial indoor lighting plays a pivotal role in your daily business functions and your prosperity. Our lighting electricians design, install and repair commercial lighting fixtures quickly and efficiently so that your business isn't interrupted.
Great Opportunity to Reduce Operating Costs
With today's innovative technologies, such as LED lighting, which can reduce energy costs 35%-75% over traditional lighting, businesses have an opportunity to greatly reduce their operating expenses. At A&H, we pride ourselves in continuing education, so we are always ahead of the technology curve, helping our customers implement these technologies and improving their bottom lines.
Whether you're looking to create ambiance in your restaurant or improve your office's lighting with new LED recessed lighting, we've got your covered. Here are some of the commercial lighting services we provide:
Commercial Lighting Design and Layout
Exterior Building Lighting
Installation of Recessed Lighting
Installation or Replacement of Parking Lot Lighting
Industrial and Commercial Light
Street Lighting
Ceiling Lighting
Wiring Light Switch
Three Way Switch Wiring
Lighting Repair
and more...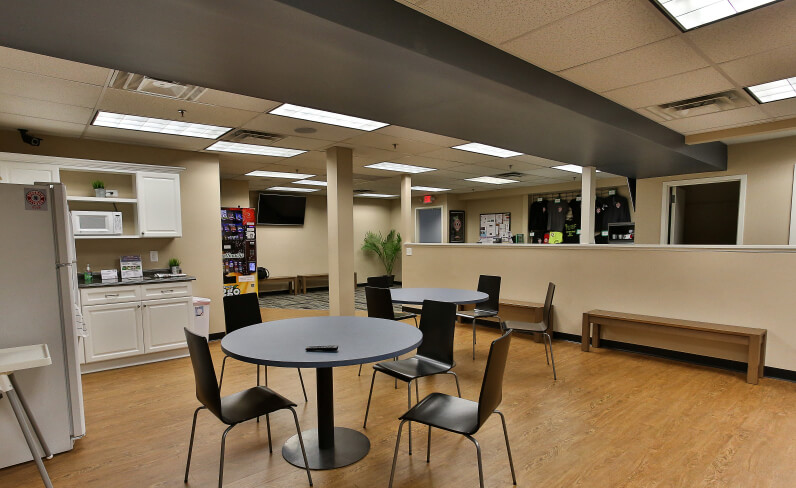 GO GREEN
Lower Your Energy Bill While Saving the Planet

New LED lights can significantly reduce your electricity costs, plus they have impressive lifespans and great illumination. If you are thinking of installing new lights or replacing old fixtures, give A & H call at 908-272-7909.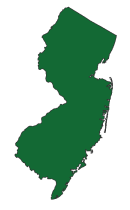 NJ's Lighting Electricians
Serving Union, Somerset, and Morris Counties
Homeowners and businesses throughout New Jersey, including Short Hills, Westfield, Chatham, Summit, Fanwood, Madison, Bedminster, Warren, and Long Hill, rely on the professional expertise of A & H Electricians for a wide array of lighting and wiring services.
A & H Electricians services the following New Jersey towns and their surrounding areas:
Basking Ridge
Bedminster
Berkeley Heights
Chatham
Long Hill
Madison
Millburn
New Providence
Roselle Park
Short Hills
Springfield
Summit
Warren
Free Lighting Consultation & Estimate
Get Started!
From installing a new LED lights in a kitchen remodel in Westfield to designing and installing the indoor lighting system in Cranford's Kilkenny House, A&H always responds with fast, responsive service, and affordable pricing- every time. Our unwavering dedication to service and high-quality illumination are the qualities that separate A&H from other top lighting companies. Whether you are searching for commercial or home lighting installation, give Union County's go-to lighting contractor call at 908-272-7909 or email for a FREE consultation and estimate.